There's no question that our own four walls have long been a place of personal sanctuary. But in times like these, we ask a lot of our homes. When everything outdoors is busy, uncomfortable and uncertain, we long even more for a cosy, idyllic interior design. Bucolic Style meets these needs, conjuring up an ideal world with an unfussy country chic, poetry and romance – it increasingly looks set to be a lasting, feelgood trend.
Back to the good old days
Even in the art of the ancient world, bucolic pictures of idyllic landscapes and shepherds acted as symbols of pure, authentic lifestyles. Other ways of life that didn't fit this picture were seen as corrupt and venal. But what at first glance appears to be relatively remote, on closer inspection seems completely up to date. In our time of slowdown, climate change and conflicts in society, people are increasingly focusing on elemental factors dictated by nature. The return of rural scenarios actually seems more contemporary than ever-greater technological progress. Consumer goods made of natural materials are far better suited to our times than complicated compositions from a 3D printer. Accordingly, at Ambiente 2022 some exhibitors who have kept up their traditional artisanal crafts over generations will in fact have their fingers firmly on the pulse of the age.
Andrée Jardin is a French brush manufacturer established in 1947 and has always avoided using plastic of any sort, making brooms only from local beech, ash and oak. This label from Nantes will present its latest collections at Ambiente, designed in conjunction with Mr&Mrs Clynk, among others. Not only are traditional Andrée Jardin brushes available in designs that were popular in the post-war period, which fits perfectly with today's retro trend, but they're also offering fresh, contemporary designs too. Family firm IB Laursen creates decorative objects in the Nordic tradition for both home and garden, and will be offering a wide range of goods with a homely, personal touch.
Naturally idyllic interior design
With Bucolic Style, it is primarily earth tones, rustic symbols and natural materials that make for an idyllic interior design and a completely cosy home. With the right accessories, a country style can seem totally authentic. It will look like you collected the eggs your own hens laid that morning, and just harvested fruit and veg from your garden. Freshly cut or dried flowers underscore an idyllic interior design, adding a natural lightness to this special mood. Animal motifs and floral patterns also bring nature within your own four walls in a very natural way. British manufacturer Quail Ceramics combines desirable with functional, offering small ceramic animals which serve as egg cups and milk jugs, or perhaps salt and pepper shaker. You'll want the whole menagerie to grace your table outside mealtimes too.
Lively and elegant
The evergreen trend towards linens is totally part of the Bucolic Style, and we're sure to see it at Ambiente 2022. This trend has lasted years because there have always been lots of ways to use linen, and people are turning back towards eco-friendly natural fibres. Top-quality, finely woven yet highly robust fabrics will always come up trumps, not least aesthetically. Swedish company Lovely Linen sets store by the lively imperfections in natural fibres which can contribute to an unfussy, idyllic Bucolic Style.
Sometimes less is more
To carry off Bucolic Style successfully, you also need just the right amount of it. How much to add is entirely up to the individual. So, you will need to decide how much bucolic imagery you want to deploy. For some interiors, discreet accessories such as rustic wooden stools or floral-patterned fabrics are quite enough, while elsewhere you can let the Bucolic Style shine through more strongly, for example with a wallpaper with striking patterns by Creative Lab Amsterdam, in an entryway or bathroom. Whichever way you choose, you should first think about how this will affect the atmosphere in the room. While rustic motifs can often appear feminine and strike a romantic, poetic tone, they can also quickly shift into feeling overblown.
Country chic at Soho House
Perfectly contemporary country chic can be observed at Soho Farmhouse in Oxfordshire, England. Your overnight stay here will be in a rustic wooden hut by a small lake, within a giant nature reserve. And if Soho House, which has made a name for itself with exclusive addresses at the heart of pulsating metropolises the world over, is now enchanting its clientele with rural charm, then the Bucolic Style trend is definitely here to stay.
From discreet to in-your-face
It's great that Bucolic Style is so adaptable and can be added as a discreet presence in the background. Rural representations and motifs can be placed almost anywhere – on everyday objects or purely decorative ones. They can also be used to create a special mood temporarily for a particular occasion. AU Maison and C'est Bon each offer a great capsule of choices for these purposes. Concentrated rural idylls are available in the form of accessories, textiles and even shower curtains.
Bucolic Style – year-round idyll
Another benefit of Bucolic Style is that country chic works well in all seasons. The earthy tones bring comfort and cosiness when it's cold outside as well as in the summer months, while floral designs sit equally comfortably well on hot water bottles as they do on lavender bags. Scandinavian artist Emma Sjödin draws year-round inspiration for her timeless watercolours from natural vegetation growing around her home in Sweden. Her playful floral motifs in particular provide a healthy dose of freshness and light.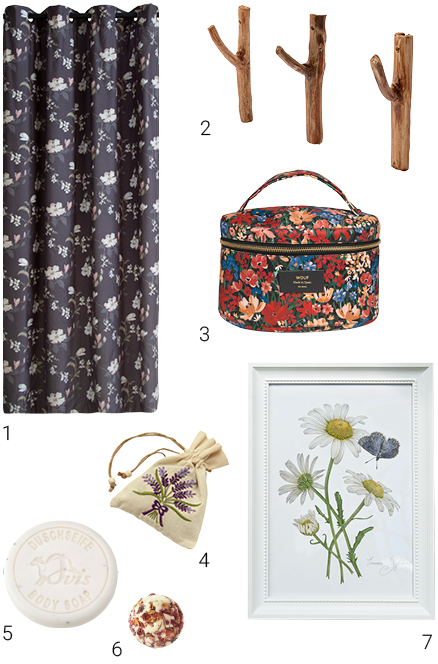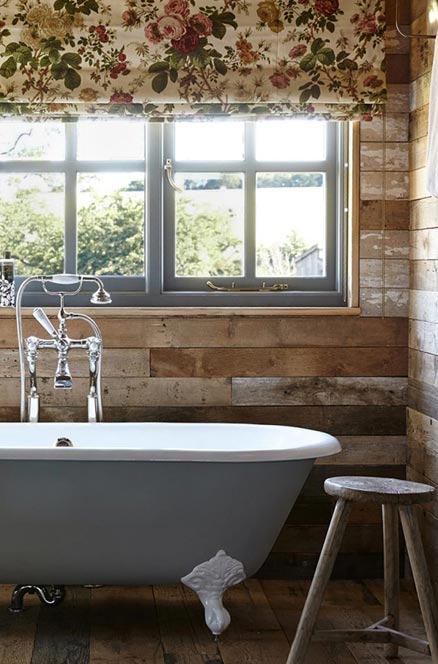 Country motifs our constant companions
Bucolic Style is phenomenally versatile, cropping up in a wide variety of lifestyles and social settings. It's not just a theme running through our home environments and everyday lives, but is also suitable for special occasions and production cycles that are becoming increasingly sustainable. In fashion, comforting rural charm was emerging even before the pandemic did. French fashion visionary Jacquemus was already delighting us with its 2019 show, featuring an extensive catwalk through lavender fields in Provence. Last year, the famous fashion house Dior presented a collection focusing on all forms of sustainability. Rural motifs dominated, including dyes made from real dried flowers which Dior printed onto their textiles.
But textiles and accessories aren't only found in the world of fashion: At Ambiente 2022 there will be plenty of products to discover. These clothes and accessories will accompany us into the future and include a timeless collection from Care by Me. We're certainly excited already to see what our exhibitors can conjure up in true Bucolic Style.